Many people have a challenge, a conflict, or a concern before taking their first step towards better hearing. To help you address your concerns, some of our amazing patients have decided to share their stories with you.
'Holland Hearing Center feels like home to me' 
"I love Holland Hearing. They really make me feel like family
"They changed my life because I was working beyond normal years. To be able to hear children's voices – that really helped me.
"The 'find my hearing aid' app really works and helped me to find my hearing aids when I lost them.
"I just love the place. I do count them as family because they take care of me, just like family."
'Holland Hearing is absolutely the best in town' 
Initially, Suzie visited Holland Hearing Center to prove a point to her son that she didn't need hearing aids. After she had performed the hearing test, to her surprise, she was told that she had only 36% of her hearing and required hearing aids.
Since being fitted with hearing aids, Suzie's life has changed in many ways. Her family and friends no longer have to raise their voices and she feels much happier.
Suzie believes Holland Hearing is the best place in town, adding "They're very personable, they really care about you and your problems. We are just one big family and it's a great place to be."
'Dr. Mangrem is a great doctor and a great friend'
"Being part of Holland Hearing Center has been a blessing to me and my family. My wife can definitely can hear me better now. I don't have to use closed captions on the TV anymore.
"It's a great company with great people. Dr. Mangrem has been a great doctor and a great friend, and I've really just enjoyed my experience with them."
'We found a place that works' 
We felt excited when we were fitted with our new hearing aids, we could hear people and we didn't have to have the TV at 95 or 100 and we could turn the subtitles off!
If somebody is thinking about booking an appointment just do it.
'Hearing aids made all the difference in the world' – watch Bud's heartwarming story. 
Bud suffered an injury in 1968 which left him with a profound hearing loss, 'the first thing I noticed was the ringing in the ears' he says. 
This life-changing event left Bud feeling lonely and nervous about joining in conversations and social gatherings as normal. 
Bud says 'if you are hard of hearing, people get angry and impatient with you.  Nobody likes that, you pull back and that is what hurt me the most, it is so lonely'. 
Bud's decision to get hearing aids was not taken lightly 'I'm not a spendthrift, I have taken a long time on hearing aids because of the price……..they were money well spent'. 
Bud can now take part in conversations with confidence, he says his hearing aids 'make all the difference in the world'.
Jacqueline recommends Holland Hearing Center to everyone!
I lost my hearing aid while out walking. I managed to find it but it was in very bad shape, I brought it back to Holland and after 15 minutes their technician had it back in tip top shape!
I was so relieved, and so grateful that the service was free, I recommend Holland Hearing Center to everyone!
Pat's quality of life has been vastly improved.
I noticed that I was having trouble with my left ear while on the telephone. I had been elsewhere for hearing care but found Holland Hearing Center to be much better. My quality of life has been vastly improved and I would recommend anyone to go and experience the help I have received for themselves.
Being Able To Hear The Birds Chirp For The First Time In A Long Time Was So Nice.
The biggest change I found, was not having to say "huh" all the time. My colleagues noticed it too. I have already recommended Holland Hearing Center to a few of my colleagues. The care was warm and they care about their patients.
How Holland Hearing Center Helped My Loved Ones.
I would recommend anyone having a hard time hearing to come to Holland Hearing Center, the service is great, the devices are wonderful and the people are very helpful.
'I choose to come to Abilene to Holland Hearing Center'
I'm a singer and I've sung I don't know how many times in Abilene over the last 30 years. I came here for my most important stop, Holland Hearing Center. I have severe hearing loss from loud music and shooting guns. I hope if you have hearing loss that you should take my word, I could go anywhere in the world, I choose to come to Abilene to Holland Hearing Center.
Gary Morris – Legendary Country Artist
Collin is simply superb and everyone else makes a visit a good thing not a chore.
I'm so blessed I found out about you and "listened " to you . I got four grandsons that make hearing a lot more important to me these days. I couldn't respect the culture at Holland Hearing more and tell everyone that's interested in better hearing about you.
Collin is simply superb and everyone else makes a visit a good thing not a chore.
I wish you continued success because you deserve it.
– Keith Halcomb
'Dad (and our family) have benefited from your kind manner and expertise'
Thank you so much for the care you have given Dad. He liked you from the very start and I can see why. Your professional service is offered through your genuine concern for your patients. Dad (and our family) have benefited from your kind manner and expertise. Blessings to you and & yours during this Christmas season and into 2022.

– Steve Kell
Richard's Advice for Anybody That Thinks 'Hearing Aids are for Old People'
I first noticed that I might have a hearing loss when my wife said I never listen anymore.
I had noticed some ringing in my ears and some tone loss but prior to my appointment with Holland Hearing Center, I believed my hearing loss was just a part of getting old and that hearing devices were too intrusive and annoying for me to be comfortable with them (which I now know not to be true – I barely notice they're there unless I fidget with them).
My experience at my first appointment was awesome. I had decided to address my issue with a new attitude – be honest and accept the inevitable. I did not realize that I only had a certain frequency loss. The enhancement of that is amazing.
Wearing hearing aids means that I can now comfortably play and listen to music. I'm so amazed at the difference in the sound quality I can hear. And as for my wife, she loves me more because I am not ignoring her unintentionally. Because they are Bluetooth connected to my phone, I can better listen to phone calls, the radio, sports, and even meditation therapy.
My advice to you is that hearing aids are not just for old people.
Everyone at any age needs the most optimal capability of any of our senses given to us by God. Vision, dental, or even hearing.
Holland Hearing understands this and I found them to be very patient and educational. Please don't short yourself on the best quality of life.
How Bill Was 'Floored' By The Difference
I first realized that I had a hearing loss 30 years ago when I started to hear a bothersome noise in my ears. I first thought this was tinnitus.
The first person that I went to said I had a little high frequency loss and there was nothing that could be done about my tinnitus. Then I started having difficulty accurately hearing certain words, especially in crowds or at a restaurant.
As time passed and I knew I needed to get my hearing tested again, my biggest fear was that the tinnitus could not be mitigated and that any devices I needed were financially out of my reach.
My experience with Holland Hearing from day one was wonderful!
I met with Dr. Sue Ann and was made to feel comfortable. I felt like I was important to her and her staff, and that they would stick with me until I was satisfied that my hearing issues were resolved. Everyone was friendly, professional, patient, and genuinely concerned about my situation and resolving my issues.
I was floored at the difference the hearing aids made!
The devices had a feature to help me cope with the tinnitus and I quickly realized I had been missing out on so much because my hearing was definitely not what it needed to be and could be. The "quality of life" thing exists and was so vastly improved after getting tested and fitted for hearing aids. And I actually was able to afford them! Holland Hearing had payment options that fit my financial life perfectly.
If you're considering visiting Holland Hearing Center, I would say that you would not find a better group of hearing professionals anywhere else.
I had experience in Abilene and in Dallas with other audiologists and their staff were not at all positive.
Holland Hearing was outstanding in all elements of what I expected from the experience.
Anyone in this area who has any concerns about their hearing needs to drop everything and get an appointment with Dr. Mangrem or Dr. Holland as soon as they can.
You will be absolutely pleased with the results.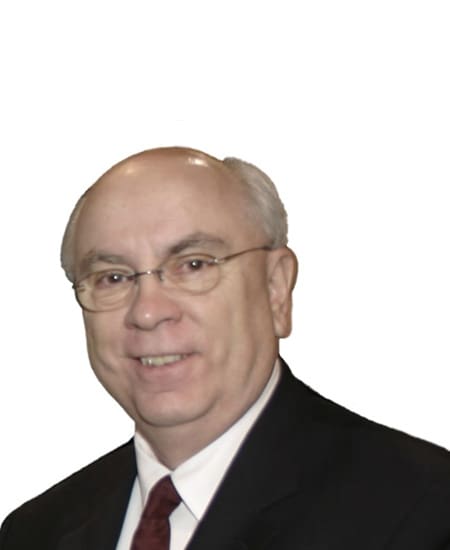 'A wonderful, professional, personalized service' – Noel's story
Like a lot of people, Noel was aware that his hearing had been fading for years. But he hadn't done anything about it.
For a variety of reasons, hearing loss can be a difficult health issue to confront. It's not something that's frequently discussed in public – and often close family members are the first to recognize there's a problem.
In Noel's case, he wasn't sure where to seek help or who would be the right person to address his particular concerns. But this changed instantly when he met Dr. Sue Ann Holland-Vargas.
"She was so caring, competent, and considerate that I wished I had visited her earlier," he says.
In particular, he valued the way Dr. Holland tailored his treatment directly to his needs, using her expert knowledge to uncover his hearing problem.
"It was a wonderful experience; a professional, personalized service – and that's ideal!" he says.
The treatment that Dr. Holland offered him made a huge difference to his life experiences and, in particular, the way he was able to interact with loved ones.
"Now that my hearing deficit has been solved, I'm not missing out on conversations anymore!" he says.
Today, Noel has a simple message for any future patients with worries: "Anyone doubting their hearing should head for Holland Hearing!" he says.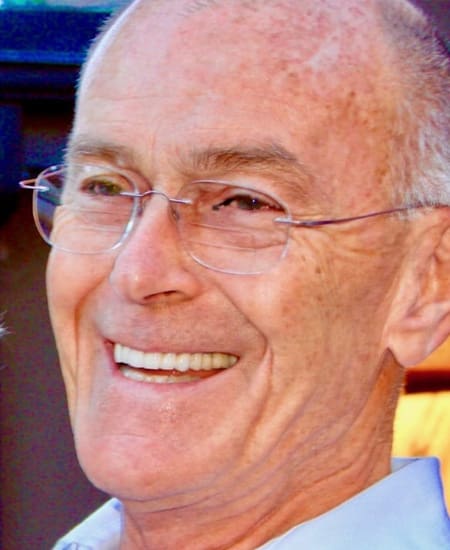 'My family are delighted, and so am I' – Mr. Bowen's story
Mr. Bowen first recognized he had a hearing loss while at work a number of years ago.
"I was in business meetings and realized I was not really hearing everything I needed to hear," he says.
Initially, he didn't think a specialist would be able to treat this issue. Like most, he felt it was a problem that everyone had to just deal with as they get older.
In any case, he decided to speak to someone at Holland Hearing Center. "This was many years ago when they first opened," he says.
Dr. Kelsi Mangrem assessed his hearing and came up with a solution – advanced hearing technology that would effectively treat his condition.
As soon as he left, he witnessed a dramatic change in his experience. And today, he benefits from a range of accessories that are improving his life even further.
"Now I can control my hearing aids with my smartphone and use them in 'restaurant mode' to reduce background noise," he says.
"I like that they can be updated remotely, and Holland Hearing's follow up service is great."
But just as important, his work and home life has benefitted from his original decision to see a doctor of audiology.
"My business associates, as well as my family, have noticed how much better I am at hearing and are delighted," he says, adding: "and so am I."
Hearing Aids made a big difference to Santiago's life.
"My hearing loss journey started when I first heard ringing in my ear, my biggest concern was not being able to find treatment but my experience at Holland Hearing finally found an answer. Dr. Kelsi Mangrem explained everything and answered all my questions. She was very patient with me and made sure that I understood everything about the hearing loss. Straight away, I could see the difference and it has totally changed my life, not being able to hear was very frustrating and I didn't realize how much of a difference the hearing aids would make, I totally love them. I totally recommend Holland Hearing, the staff is super friendly and they work with you."
Janet no longer has to have the TV so loud.
I remember the ringing in my ears started about five years ago. I didn't know what was causing it so I booked a visit to Holland Hearing Center. My first impression was what friendly staff they had. I can now hear much clearer and don't have the TV so loud!
Linda doesn't feel complete without her hearing aids
A friend of mine asked me when I was going to get some hearing aids, I realized that if others were noticing my hearing loss then I needed to take the first step towards getting help. I was a little nervous but first impressions during my visit couldn't have been any better.
Having hearing aids has impacted my life tremendously, if I forget to put them on I now don't feel complete!
I'd recommend that anyone concerned about their hearing should go to Holland Hearing Center.
Bill says 'don't hesitate to make an appointment'.
I developed tinnitus after military service and tests showed I had general hearing loss. I realized I was having issues hearing when in crowded places and hearing consonants in particular.
I had heard from many people how great the team was at Holland Hearing Center and my impressions have been very positive too. I now enjoy music and conversations much more and don't have to ask people to repeat things.
My advice to anyone concerned about their hearing would be 'don't hesitate to make an appointment – in fact why aren't you on the phone making one right now!'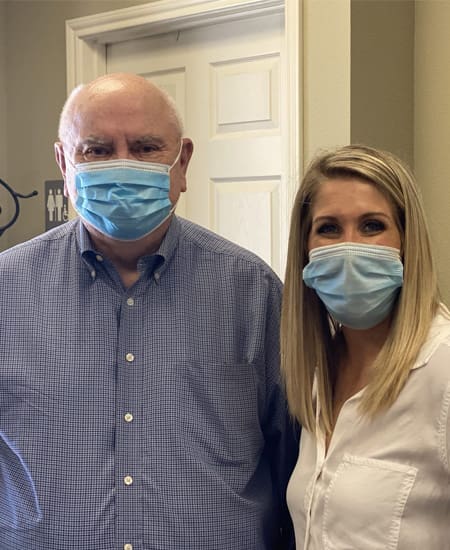 Joe Bob has found getting help to be simple and easy and very rewarding.
It has been over six or seven years ago that I began to realize that I had issues not only with hearing loss but tinnitus as well. My greatest reluctance was with the actual wearing of the hearing aid. As I am very active in ranching and outdoor activities, I anticipated that wearing a hearing aid would be a hindrance to my work and lifestyle. While some adjustment is necessary, I certainly feel the benefits outweigh the adjustment. I first addressed my hearing loss with another specialist with whom I was very pleased but after wearing the device for approximately 5 years, I lost one and had to seek out someone new. I had heard of Holland Hearing and decided to approach them with my needs. They were very attentive to my past experience and aggressively addressed my current needs, showing the new advances in hearing aid therapy and technology. It has been a blessing to have the newest and best technology available and with the knowledge of Dr. Holland, it has been a great improvement to my hearing needs. For the first timer addressing a hearing problem, getting help is simple and easy and very rewarding. The staff at Holland Hearing Center treat you like family and "listen" to what you are experiencing and just "fix" it! Don't wait. Don't wait. The process of improving one's hearing is so painless and satisfying that there is no point in putting off being a better hearing-listener and improving your quality of life.
Nancy shares her difficult previous experiences and
how Holland Hearing helped
At age 62 years old, I had my first hearing test and learned I had lost the high pitch sounds in my left ear.
It was a bit scary but as I continued to lose more hearing in that ear and some in my right ear, it really started hindering my association with family and friends, making me uncomfortable because I had to ask them to repeat their conversation to me.
Because I am very claustrophobic and had been treated harshly when attempting to have further hearing tests at two or three different places throughout the years, I was very scared and hesitant about having a hearing test.
In fact, I wouldn't have gone for another hearing test, but after hearing me say, "Huh?" and, "What?" to almost every sentence, my husband called Holland Hearing without asking me.
I found the experience excellent! Dr. Mangrem was extremely patient and understanding with me, making the whole experience very pleasant.
For five years prior to my appointment, I had worn a hearing amplifier in my left ear that I had purchased through the mail. It helped me hear a little better but there were disadvantages. It required batteries and the device would squeal loudly when that ear was pressed when hugging, etc.
With the ReSound Hearing Aids I purchased at Holland Hearing, both of those problems were eliminated. I hadn't realized how much I was missing. It is wonderful to be able to hear again.
If you're considering Holland Hearing Center, my advice to you is to make an appointment and give them a chance to give you back as much hearing as possible. It will change your daily life.
"Holland Hearing Center is truly a one of a kind business"
The team at Holland Hearing Center is truly the best. Everyone is so kind. You are greeted with kindness and a smile from the time you walk in the door until you leave. Going here was the best experience I have had at any of my doctors. Not only is it an amazing experience, but while at your appointment, they give back to their patients. Holland Hearing Center is truly a one-of-a-kind business. Thank you for all you have done.
It's often the small things that hold us back from making a decision. Now is the time to discuss those "things" with one of our audiologists.
We're here to help.
Simply complete this form and one of our audiologists will reach out to you to answer any questions you might have.
Don't want to wait? Call us at: (325) 437-4730